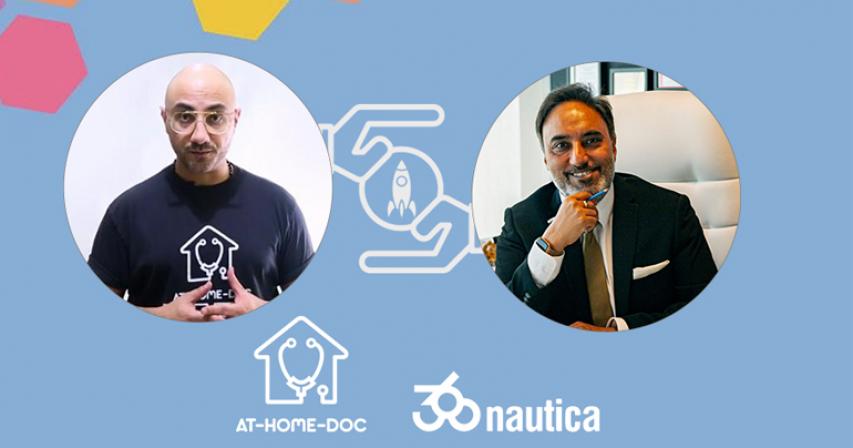 Qatar based venture builder and startup eco-system enabler, 360nautica has embarked on another strategic investment in At Home Doc-a healthcare tech startup that brings a doctor right to your doorstep. 360nautica over the years have built some of the fastest growing tech-startups in the Middle East. With the same vision in mind, they are proud to be a part of at Home Doc's journey and looks forward to contributing to the healthcare sector in Qatar by further helping them grow and reach their full potential.
The innovative startup, At Home Doc is a unique digital platform that helps you get in touch with a western trained, Qatar-licensed healthcare provider in a simple, fast and easy way, be it through physical visits or real-time video consultations. Their advanced AI-enabled medical triaging and diagnostic engines allow them to offer their patients the best results possible based on the patient's condition. To download the app, visit https://urlgeni.us/at-home-doc.
As part of the agreement and the venture building process, 360nautica's investment in At Home Doc's Pre-Series round comes with more than just funding support. They will be providing the startup with mentoring/coaching benefits and help them to reach a wider audience through their network.
In this regard, Hesham Elfeshawy, the founder of At Home Doc- stated "360nautica's support and prior experience with startups can be very fruitful for our growth. My team and I are all set to start this journey and are hoping to leverage on their experience to scale faster through 360nautica digital ecosystem"
360nautica is in an advanced position to support through their wealth of resources that they can use to reach out to their community. "We are excited to support At Home Doc with this strategic investment and we look forward to working with them. They have a huge potential in the market and with recent COVID events taking place, we have noticed that people prefer in-house visits and consultations. This gives At Home Doc more room to cater to their services and we can help them to maximize their reach" as commented by Dr. Tejinder Singh, the founder and MD of 360-nautica.
Currently, 360nautica's investment portfolio includes entities such as Karak Stop, Q-Tickets, QT-Souq, Pinclick, 360Wifi, 360Play, Sportsmonks and Qatar Day. 360nuatica is also the chapter owners for Startup Grind Doha and are partners for Microsoft for Startups in Qatar. As a venture builder, they are on the lookout for passionate startups to fund, coach and mentor and offer value-added services in the pursuit of building sustainable businesses in Qatar. For more information please visit www.360-nautica.com