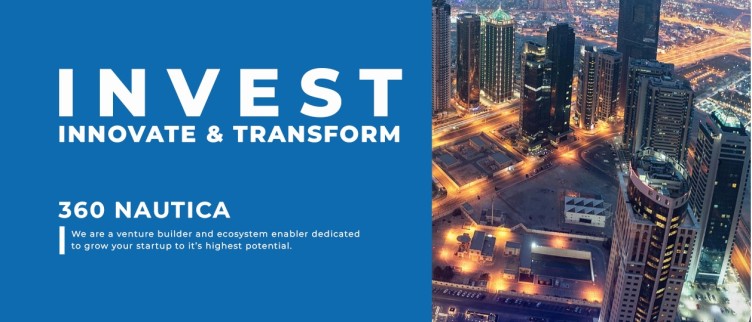 Discover how 360 Nautica Tech Venture empowers entrepreneurs on their startup journey. We offer tailored solutions, including mentorship, networking, incubation, and investments, to help startups thrive.
The entrepreneurship journey is exhilarating, filled with promise, innovation, and the pursuit of dreams. However, this journey is also fraught with challenges that can be daunting, especially in the early stages of a business. At 360 Nautica, we are committed to empowering entrepreneurs and helping them overcome these challenges on their path to success.
Under the inspired guidance of Dr. Tejinder Singh, also known as "The Forbes Man," 360 Nautica journey has been nothing short of extraordinary. Dr. Singh, consecutively listed five times by Forbes Middle East (2014-2018), is a beacon of innovation and commitment.
360 Nautica become a powerhouse of innovation and growth guided by Dr. Singh's strategic insights. Our sector-agnostic approach empowers startups across diverse industries, reflecting his commitment to nurturing pioneering ideas.
Access to Capital: Bridging the Funding Gap
One of the most common hurdles for entrepreneurs is securing the capital needed to turn their ideas into thriving businesses. At 360 Nautica, we recognize the importance of access to capital. We provide venture capital and growth capital solutions, ensuring passionate and committed entrepreneurs have the financial support they need to bring their visions to life.
Start-up Vulnerability: Navigating the Early Stages
Start-ups are particularly vulnerable during their early stages. The challenges are numerous, from refining business models to building a customer base. This is where our incubation and support programs come into play. We offer comprehensive support to help early-stage ventures successfully navigate this critical phase and emerge stronger.
Mentorship: The Power of Guidance
Mentorship is a cornerstone of success in the entrepreneurial world. Many founders lack experienced mentors who can provide valuable insights and guidance. At 360 Nautica, we are passionate about mentorship. We facilitate personal and trusted relationships between mentors and founders, ensuring entrepreneurs have the support and advice they need to make informed decisions.
Networking: Connecting Entrepreneurs
Networking is crucial for business growth, yet not all entrepreneurs can access the right networks. We believe in the power of connections. We help build a community of entrepreneurs who can connect, share experiences, and learn from like-minded individuals. Sharing similar experiences and challenges helps entrepreneurs gain knowledge from each other.
Operational Support: Removing Roadblocks
Entrepreneurs often find themselves overwhelmed with operational challenges that divert their focus from their core business activities. At 360 Nautica, we provide active support, including office space, IT support, HR, finance, legal, and marketing services. This allows start-ups to concentrate on what matters most—their business.
Long-term Vision: Investing in Passion
We firmly believe people make an organization; passion drives any successful venture.
360 Nautica invests in start-ups where we see not only potential but also the passion and commitment of the founders.
We believe in long-term relationships and partner with entrepreneurs who share our vision for sustainable growth.
Global Reach: Expanding Horizons
Expanding globally can be a daunting prospect for entrepreneurs. At 360 Nautica, we leverage our presence across the Middle East and Asia to act as a bridge for young entrepreneurs seeking to enter new markets. We provide the critical support needed to help them become market leaders in their respective industries.
Join Us on the Journey
The entrepreneurship journey is filled with challenges but also brimming with opportunities.
At 360 Nautica, we support you every step of the way. Our mission is to empower entrepreneurs and help their innovative ideas make a lasting impact on the world.
Whether you need capital, mentorship, networking opportunities, or operational support, we've got you covered. Be part of the #360Nautica family today. Let's turn your entrepreneurial dreams into reality!